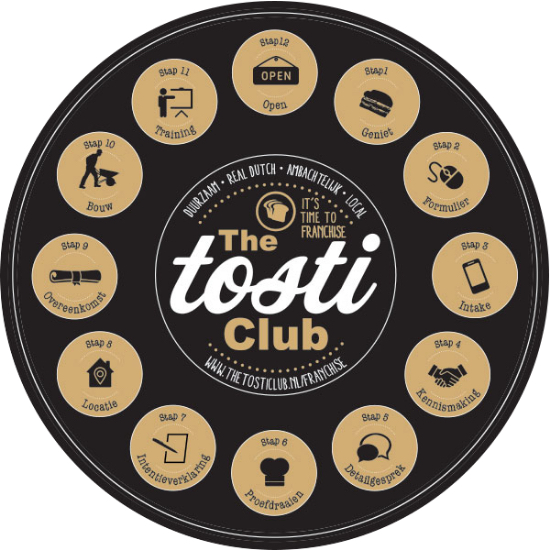 Open your own
The Tosti Club
The Tosti Club is het snelst groeiende tosti concept met een hart & ziel. Met onze fast casual formule voor restaurant, shop in shop & take away veroveren wij de harten van onze gasten.
Wil jij deel uit maken van The Tosti Club family met het openen van je eigen vestiging? Wij gaan graag met je in gesprek.
Voor meer informatie zie de veelgestelde vragen of download het registratieformulier.